Main content starts here, tab to start navigating
An Authentic Italian Experience with Chef Simone
A crisp glass of Prosecco, savory homemade ravioli, sweet tiramisu…let us bring an authentic Italian experience to you. Treat your family and friends to an intimate evening with professionally trained Tuscan Chef Simone Calonaci. Bringing his passion for Italian culinary traditions and love of his native Italy, Chef Calonaci will create an unforgettable dinner experience for you and your loved ones in the comfort of your own home.
Let the Conshy Girls and Chef Simone take you to Italy in the comfort of your home ....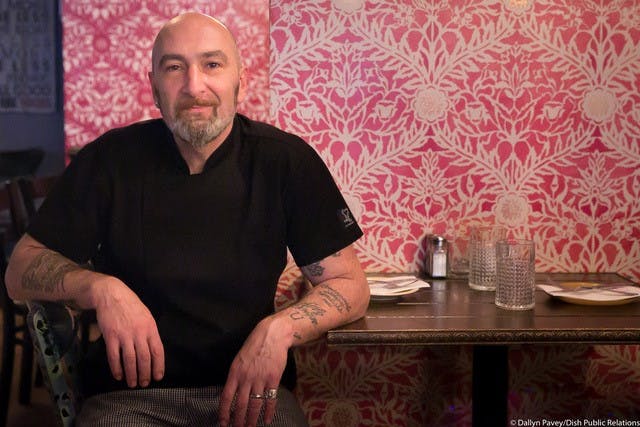 Sample Menu Options
Biography

Born and raised in Tuscany, Chef Simone Calonaci grew up in the heart of Florence, surrounded by rich culinary traditions. As a tactic to keep a young cheeky Simone out of trouble, his Nonna would invite him into the kitchen and ask for a helping hand. It was there he spent hours learning the special recipes passed down from generation to generation. There he developed the passion and patience it takes to be in a kitchen. It was there he understood that serving a beautiful Tuscan dish requires all the senses--touch, smell, sound, sight and taste.

Simone first began working at Trattoria Mario, an award-winning, historic restaurant in Florence. After his Calcio Storico practices (as seen in episode one of Home Game on Netflix - traditional Florentine sport -Forza Bianchi!), Simone and friends would crowd Mario's. Friends would enjoy the rich Tuscan food and Simone became fast friends with Master Chef Romeo, Mario's son. It didn't take long until Romeo asked Simone to serve as his assistant. There Simone's culinary expertise grew and he began to further develop his skills. From Florentine steaks, to ribollita, to preparing fresh breads and pasta daily, he soon had a profound understanding of his craft.

After working at Mario's for eight years, Simone and partner Elio opened Trattoria la Burrasca. Almost instantly, La Burrasca became a hit for both locals and tourists alike. Internationally known travel writer Rick Steves described La Burrasca as Florence's rustic gem.

In 2017, Simone, his wife Hilary and two daughters moved to be closer to Hilary's family in Conshohocken, Pennsylvania. For the last two years Simone served as head chef at Gypsy Saloon.

Conshy Girls and Professional Chef Simone Calonaci provide special dinners for you and your guests and virtual or in-person cooking classes. Let Chef Simone bring his passion, sense of humor and delicious Tuscan delights to your home. Good food and friendships go hand in hand in Italy, and Simone looks forward to creating a wonderful Italian culinary experience for you.